LearnDash is one of the most popular LMS's for WordPress. One of the features included with the platform is Video Progression. This feature requires users to watch an entire video before they can mark content as complete.
UPDATE: You can certainly use this guide to help you setup Video Progressions in LearnDash, however, we've now published a Complete LearnDash Guide that will expand on Swarmify + LearnDash here: https://buzz.swarmify.com/complete-learndash-swarmify-lms-video-hosting-guide/
While this specific LearnDash feature does not currently play nice with the SmartVideo player or YouTube/Vimeo auto conversions, there is a quick workaround to deliver your Video Progression enabled videos from Swarmify's Global Delivery Network.
All you need to do is check the box beneath Optimize background videos & existing videos and click the Save Settings button.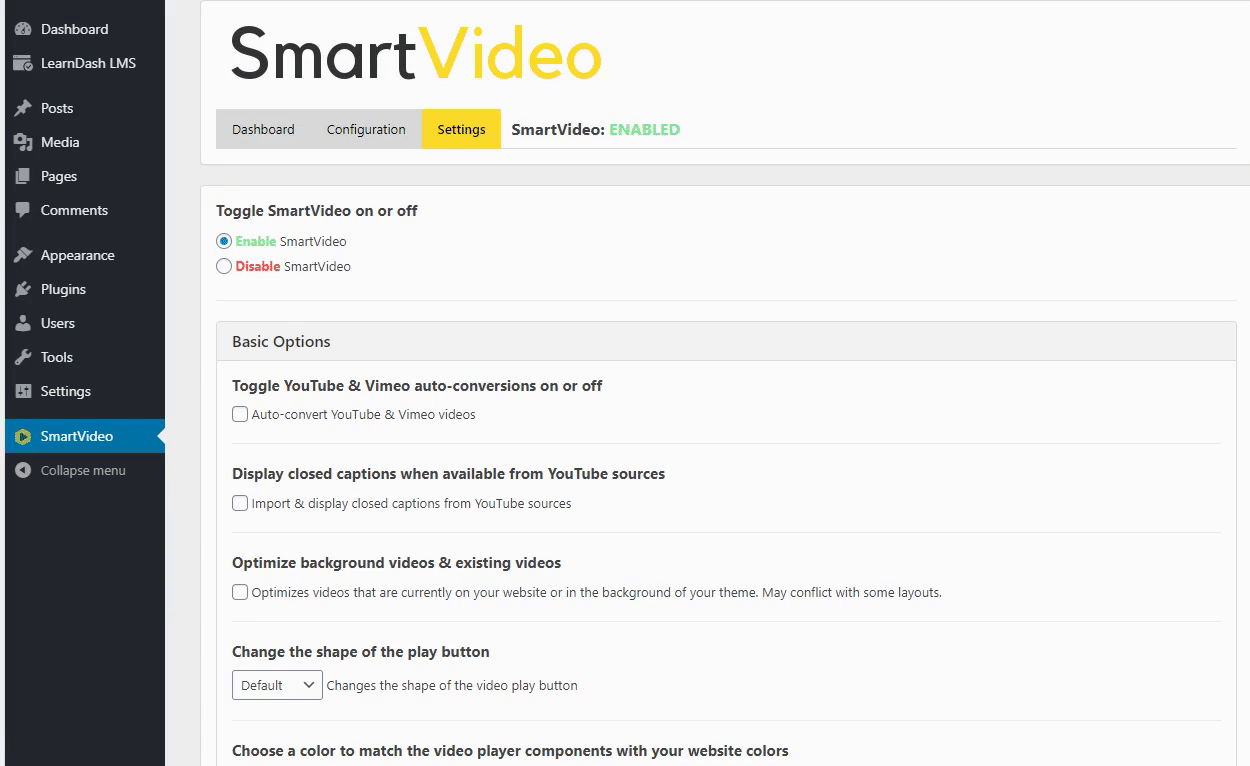 Then, copy a video URL from your original source provider.
And finally, enable Video Progression in your LearnDash Lesson Settings and paste your video URL in the Video URL field.
Your video will be displayed in the standard HTML video player, but will be delivered by SmartVideo (once the file has been processed).
And that's it! If you run into any issue or have any questions, leave a comment!