Along with video playback acceleration, Swarmify also comes with the added benefit of video upload acceleration built right into our WordPress plugin.
What's upload acceleration?
Most WordPress installations will come with a default upload limit that restricts file sizes above certain amounts from being uploaded to the Media Library. Swarmify upload acceleration increases this limit so you may upload your original video source files to WordPress thereby allowing our platform to fetch a copy and begin creating 5-10 encodings for all desktop and mobile devices, storing those encodings on a global delivery network, then accelerating playback to your users.
How do I fix my Media Library upload problem?
Depending on how your WordPress Installation is configured, in very rare cases you may experience an error when uploading a file into your Media Library. If you encounter this error, we make disabling upload acceleration incredibly easy.
While on the Swarmify WordPress plugin:
Step 1: Click on Settings
Step 2: Scroll down to Toggle upload acceleration on or off
Step 3: Uncheck the box
Step 4: Save Settings
That's it!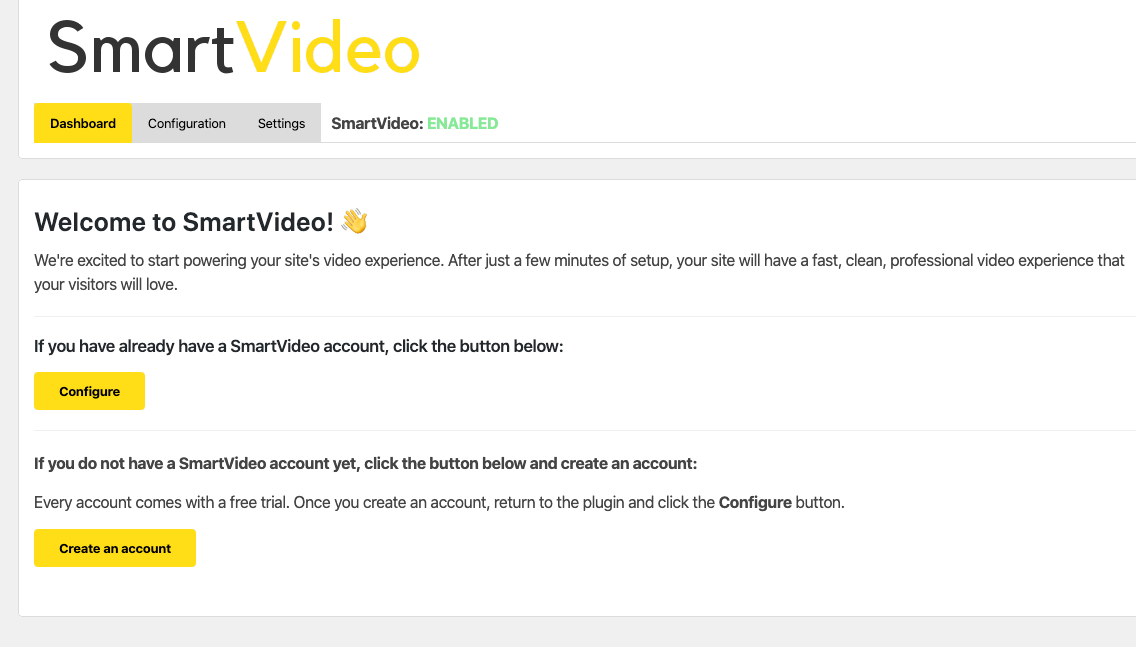 Keywords: upload failure, media library, upload error