Highlighting the simplicity in which SmartVideo helps site owners display uncluttered, professional looking video.
We understand video is very confusing and consists of many moving parts:
Storage
Encoding
Delivery
Player
Publishing
Can you say....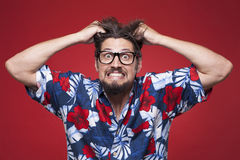 Where do you start and how do you make sure your viewers experience focused, uncluttered, smooth playback? Well, good thing SmartVideo has reimagined video publishing, and this works in your favor.
Uploading your files to a new video host is painful. Furthermore, we believe our customers should be in control of their original source files and video hosts should never lock you in or keep these files exclusively.
With SmartVideo, this means two things for you:
1. When publishing new videos on your site, you simply tell SmartVideo at the time of posting where your source file lives. SmartVideo will fetch a copy of this file one time, then automate the entire workflow by creating 5-10 encodings for all devices, storing those encodings on a global delivery network, publishing it, then accelerating playback to your viewers.
SmartVideo supports (including tutorials) WordPress Media Library, S3, Google Cloud Storage, Wasabi, Dropbox, Google Drive, and even pCloud as the original file source location.
2. If you have existing videos on your site published through YouTube or Vimeo embeds, SmartVideo treats those services as the original file source location and automates the workflow process in the same way. The added bonus is you don't have to go back and replace those previous embeds either. SmartVideo does it automatically.
We built SmartVideo to remove the cost and complexity by solving all of those confusing logistical parts in publishing video on your site, with one script/plugin, effortlessly.
Our platform does all the heavy work of generating the right HLS, MP4, and other video files. You don't ever have to worry about whether your video works with the latest iPhone or Android. It's all handled by our team of video experts to ensure your video always looks and plays it's very best no matter the device.