//
Update 3/10/23: the library now has search functionality and much-improved pagination to make finding your videos much easier!
//
The SmartVideo Library is a helpful tool for Swarmify customers who don't already have their videos stored elsewhere. With the SmartVideo Library, you can upload your videos directly to Swarmify without a third party.
Uploading a video
To upload a video, head to your Swarmify Dashboard and click "Instant Video Import", then click the "Uploader" tab. From this screen, you can drag and drop video files or click "Choose Files" to begin uploading. We recommend uploading one file at a time to be safe.
Note: keep your original file on hand. Your original file will not be available for download after uploading to the SmartVideo library.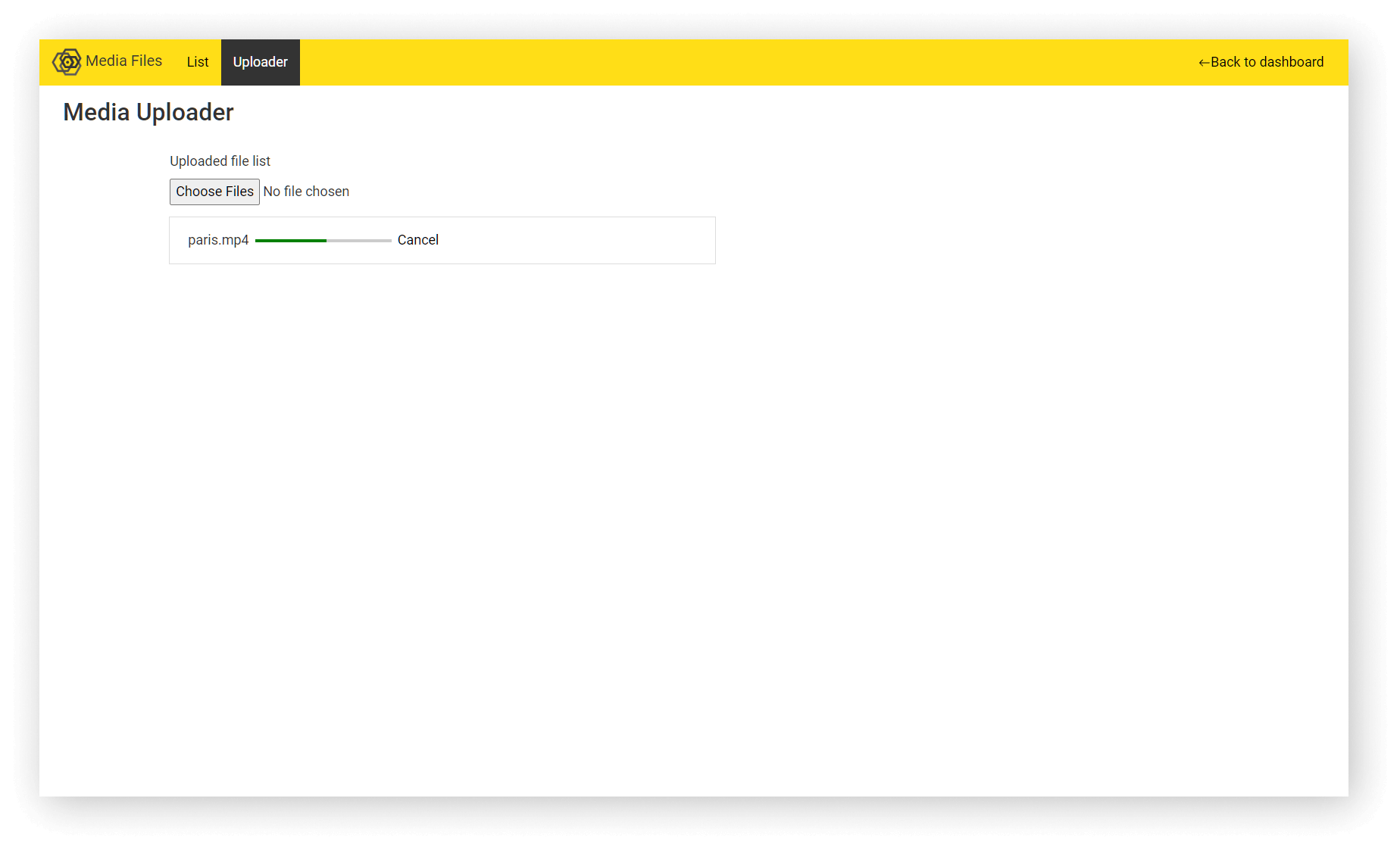 After uploading, you'll see your video in the "List" tab. From this page, you can see all the videos you've uploaded directly through the uploader.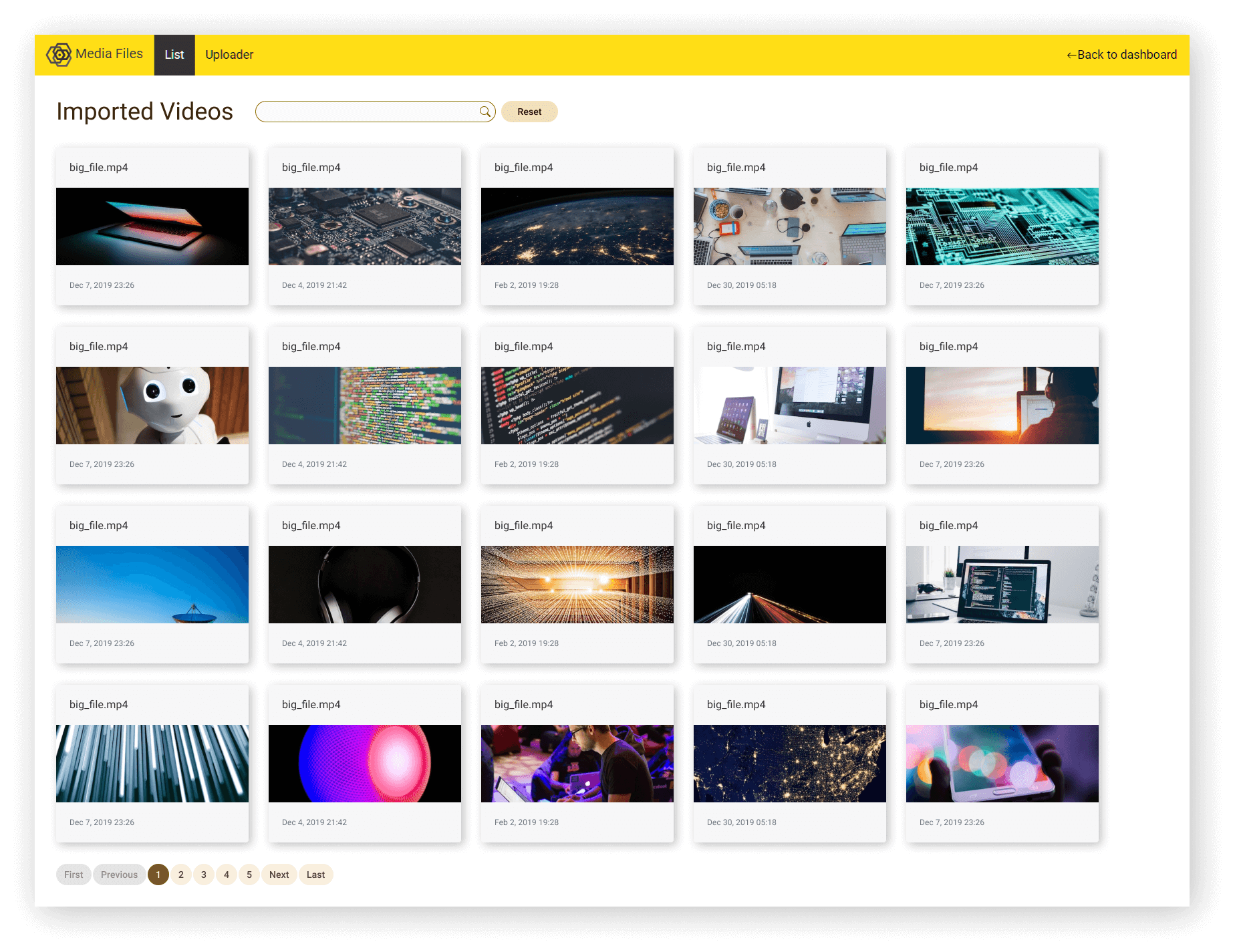 If you click on the thumbnail of a video, you'll be taken to the "Media Details" page for that video.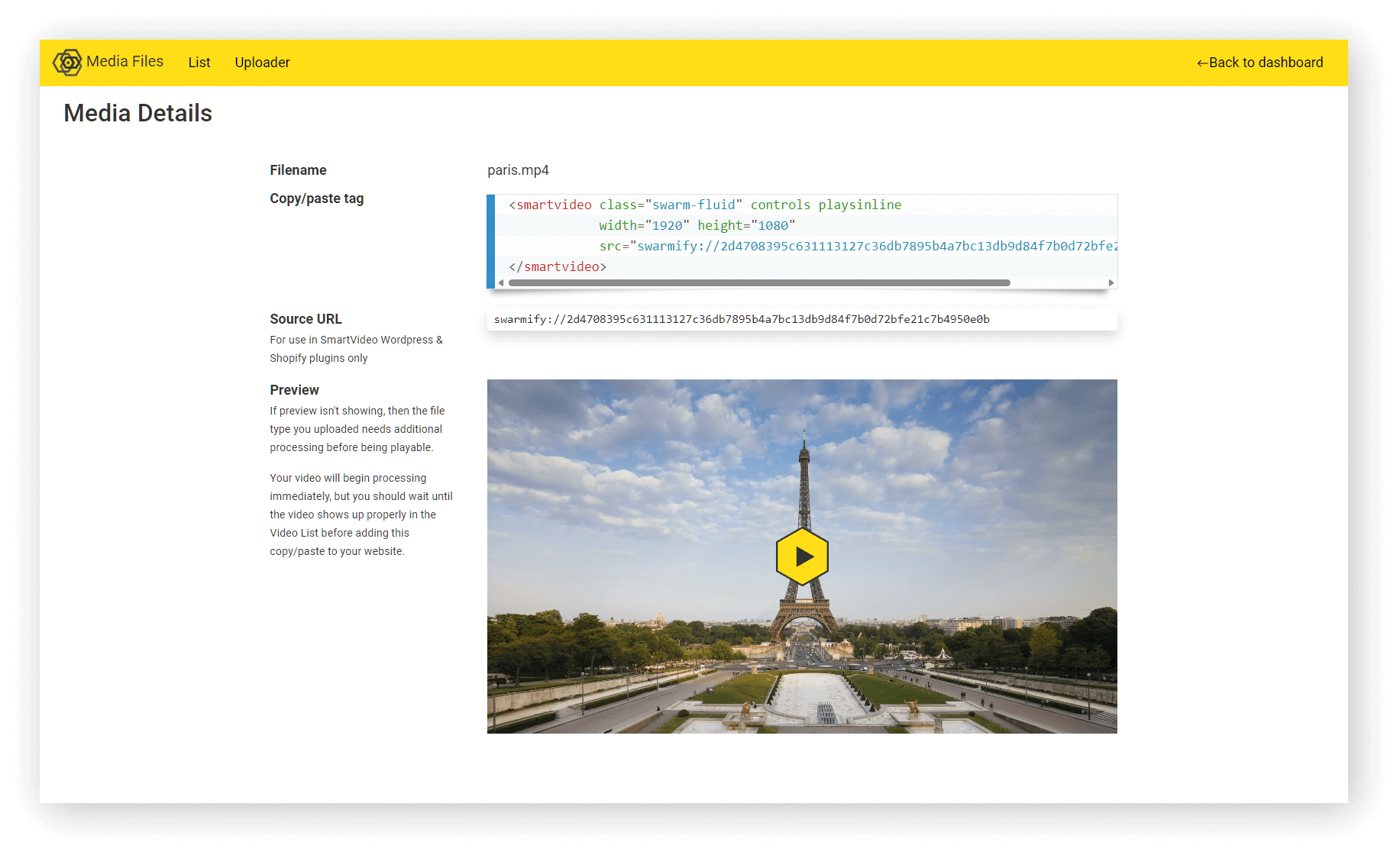 From there, you can the file's SmartVideo tag that you can copy and paste on your website, or if you have the SmartVideo WordPress plugin or SmartVideo for Shopify app, you can copy the source URL and paste it via the plugin/app.
By the way, the source URL displayed on the "Media Details" page is a Swarmify-specific URL that is only readable by us, so if you're concerned with your video source being visible in your webpage's HTML, take advantage of this feature!
More features on the way!
The SmartVideo Library is currently in beta, which means it's probably missing some features you might expect to be present. Thank you for your patience as we continue to add functionality!
Some features coming soon: folder organization, downloading of a compressed version of files, file deletion, and a general tidying up of the UI.